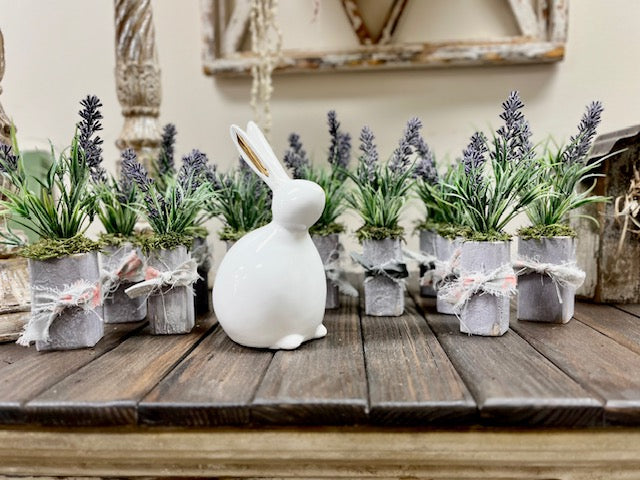 Scrap Wood & Spindle Projects to Sell for Vintage Markets | Easy Spring Home Decor 2023
Scrap Wood & Spindle Projects to Sell for Vintage Markets | Easy Spring Home Decor 2023
If you love shopping at, or selling at Vintage Markets, then you may love these next easy DIY Home Decor projects made from scrap wood and spindles. With little effort, and leftover supplies, you can make some quick and easy profits at craft fairs, or just have adorable spring decor for your own home. 
To view this DIY Home Decor Tutorial video, click below, or here.   
Easy DIY Carrots as Spring Decor Made From Spindles
I always seem to have a box or two of broken chairs and other furniture pieces in my workshop. Often I'll find amazing pieces of furniture (well, OK the furniture isn't amazing, but the spindles are!) on the side of the road. 
Spindle Carrots from Broken Chair Parts
Spring is the perfect time to start cleaning out all of the strange scrap wood bits that you have in your workshop. Today's projects are perfect for using up a bunch of those little bits, especially before a bigger market event, where you need tons of smaller items. 
These carrots were painted with Dixie Belle Paint's Florida Orange, then we used DIY Paint's Dark Wax to give them a warmer, more rustic patina. 
I simply drilled a hole in the top of each carrot and added some faux greenery. 
Scrap Wood Florals for Vintage Market and other DIY Home Decor
These little floral arrangements are one of the easiest and fastest projects that I've ever made. These are not only perfect for using up scrap wood, but also small floral bits that we never know what to do with. In this case, I used lavender that had fallen out of an old wreath. 
These are simple wood scraps, that were square parts of old posts, used on a different project. I painted these with DIY Paint's French Millinary, then gave them a nice coat of DIY Paint's White Wax. Once again, I simply drilled a hole in the top, added greenery, and then tied a cute bow around the center. 
Easy & Profitable Scrap Wood Projects for Booths & Vintage Market Days
Sometimes scraps can become really great profit points because they are basically made from materials that would be otherwise discarded. Additionally, because there is little investment in them, prices can stay low, meaning that there are more potential buyers. These are often the perfect pieces for shoppers who want to buy something fun and interesting for their home, but don't have a very high budget. Be sure to make more than you think you will need!