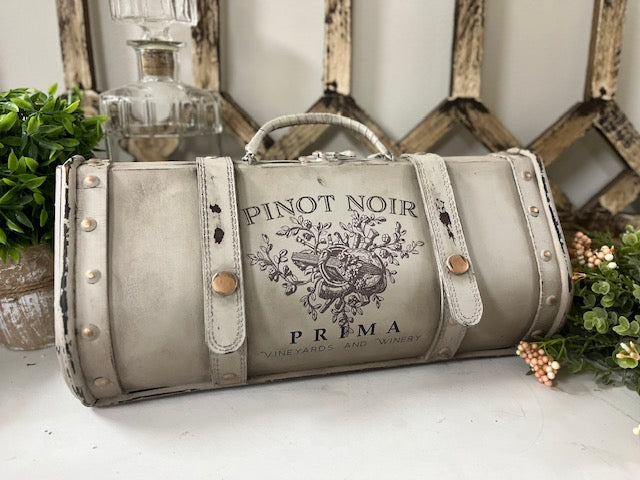 Crafting Shabby Chic style as we begin the journey of working through our mega stash
"Hi. I'm Melissa. I'm a Crafter who loves Shabby Chic, French Country, and Primitive. I have a problem with my craft supply stash." 
"Hi Melissa. It's good to meet you. This is a safe space. Everyone in this room has been where you are. This is the first step in a long journey." Leader of Crafters Anon Group. 
Working through our Craft Stash... or is a Hoard?
Have you ever noticed that Crafters and Hoarders have a lot in common? It feels impossible to get rid of clutter, supplies, and the never ending piles of stash. I've given Sue an ultimatum. We get through at least one, of our five [10' x 30'],  storage units a month, or I'm going to donate all of it and just start from scratch. The stress of this craziness has just gotten out of control. 
I would like to say that the unit is full of furniture, just a few dozen consoles, bedroom suites etc. No. No. That's not it. It's full of some pretty bizarre stuff, which you'll get to see as we go through it. It's not just got really big stuff, it has small stuff too. Let's not even talk about how much stuff is back at, "the factory", as my grandson loves to call it. It's a small workshop that my husband and I use, and there is a place for me to craft, and of course, that's where Sue stores product and ships orders. 
Shabby Chic & French Country created from chaos
Today our projects all come from our stash. We didn't have to spend any money because they were bought a long time ago. This is about making great stuff, with what's already taking up room on your shelves, making money back on your original investment, and cleaning. Who knew you could combine those two?
My favorite project this week. Talk about CottageCore, Shabby Chic, oo la la!
It's actually the last project on the video, but none the less, it was my absolute favorite! Every bit of this project was used from scraps that were already sitting around for months. 
I had been making the little faux pies, that I'll mention earlier, and was just in the rhythm of making lacy little fabric things. Looking through Pinterest, I saw an inspiration piece. I had all the supplies to make something exactly like the pin. 
I think these are completely adorable. The only spools that I had were all vintage and I just wasn't sure I wanted to donate those to this project. Meanwhile, starting across the table from me, was a basket of small spindle cut offs. My idea formed, including (and especially) the flying bee!! 
I can't tell you how enthusiastically happy I am with how they came out. The Pinterest inspiration was a starting point, but in the end, I made it completely my own! 
Want to see how I made these? Check out the video above! 
Buy one of these bee kind blocks. 
French Wine Case as Viewer's Choice Best DIY Home Decor Project 
Reading through the comments, it was a close decision between the Bee Kind Blocks, but the winner, by a neck, was the French Wine Case, perfect for gift giving season. 
This piece was thrifted at least 2 years ago, and has been in my stash ever since. I've just never been compelled to paint it. I love the curves, the leather straps, and everything about it. I guess I've just been busy with other things. None the less, I broke out my scrap transfers and was excited to see that I had several different scraps from the Wine Mini Transfer, enough to finish this project. 
Inside the case, there was some bleed through, and bent nails, so to ensure that it's just as pretty insde as out, I added some JRV decoupage paper, in the pattern Sage Damask. Copper Gilding wax by Dixie Belle Paint Co, gave a faux distressed look that reminded me so much of old crumbling wallpaper. I love it! 
Just like the overwhelming pile of craft hoard, this blog feels like it's getting a little long. I'll go through the other DIY Home Decor Crafts tomorrow! Stay tuned for part 2.