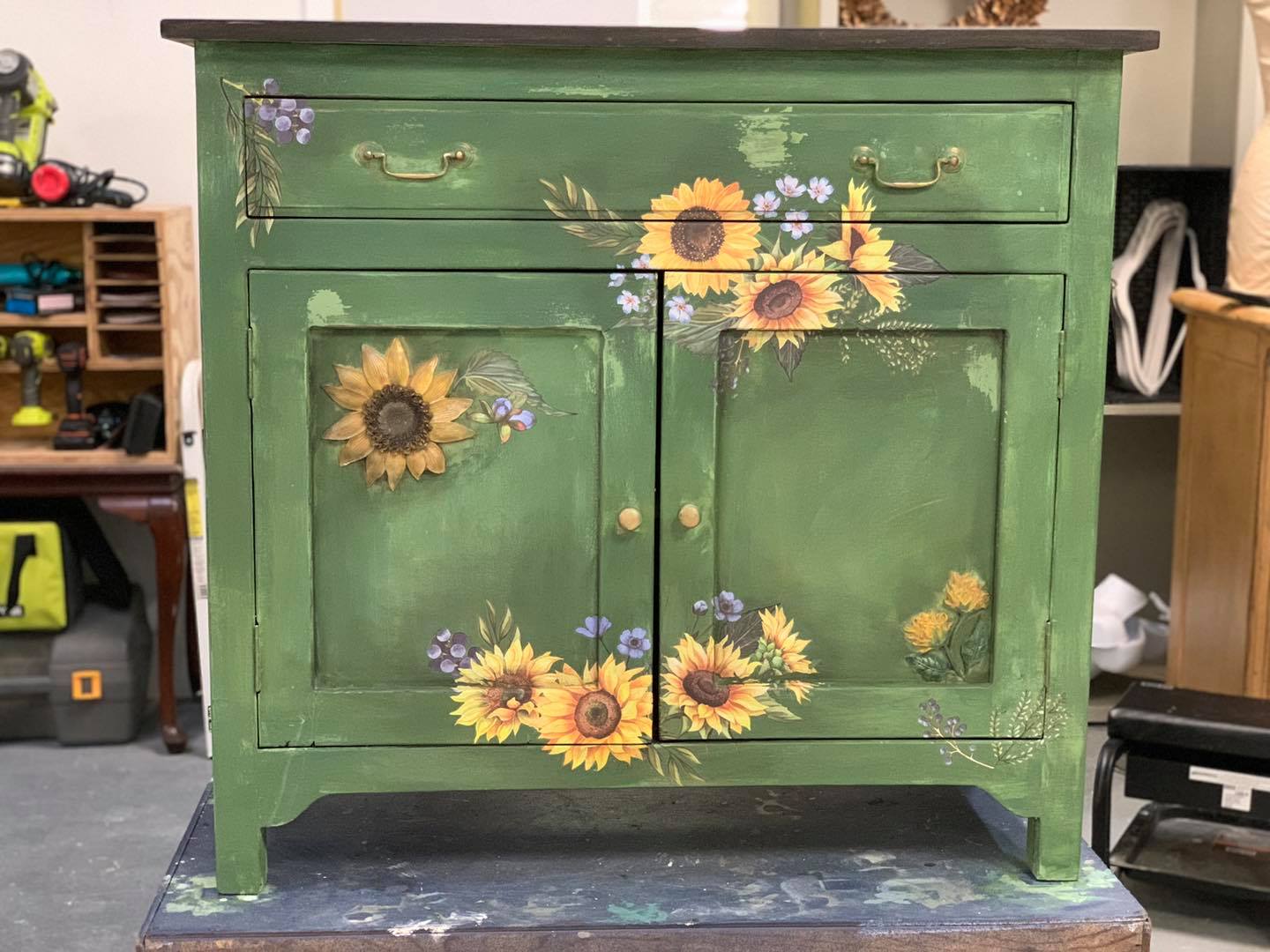 Fall Furniture Painting Contest. Win $500 Cash and show off your skills!
Fall Furniture Painting Contest. Win $500 Cash and show off your skills!
Looking for a little extra spending money this holiday season? Get your paint brushes ready! We have just announced an incredibly fun contest for our local guests. 
Paint Fall Inspired Furniture and Win Big! 
We are looking for pieces that will inspire others on what they can create with the products that we sell. If you happen to do custom furniture painting, this is a great opportunity to get a little PR and recognition too! 
What you could win by entering!  
Entry fee of $45  -- Win $500 Cash!  (Enter here)
2nd place, $100 RHC gift Card
3rd place, $50 RHC gift card
Entry Rules: Must paint a piece of furniture, of your choice, with a fall theme. This may simply mean autumnal colors, or it may portray a fall scene, use transfers or hand painting techniques. Your design must be done (at least 85%) in one, or more, of the paint brands sold at RHC (though it does not have to be purchased at RHC). Drop off furniture at RHC no later than Monday, August 31st. 
PIeces will be on display, at the store, and open for voting September 1 - 12. Each person may cast up to one vote per day, in the store. They may also vote online in our social media poll. Participants are encouraged to share and gather excitement, and votes, for their piece. 
Winners will be announced, LIVE, on September 19th at 6pm EST. We will be open until 7:30pm that night, for a special event**, providing light refreshments to guests. 
Furniture pieces may be sold after the event, in or out of the store, however they may not be removed until after live announcement on September 19th. You must include a list of products and colors used to create your design. 
There must be at least 5 entries in order to host the contest.  RHC staff and family members are not permitted to participate in this contest. Participants authorize RHC to post photos through social media and other marketing platforms to gather attention and inspire others. 
*** Please be aware that COVID could play a role in when or if we can have a live celebration. We have no control over this. We will do our best to overcome whatever is thrown at us, but we know