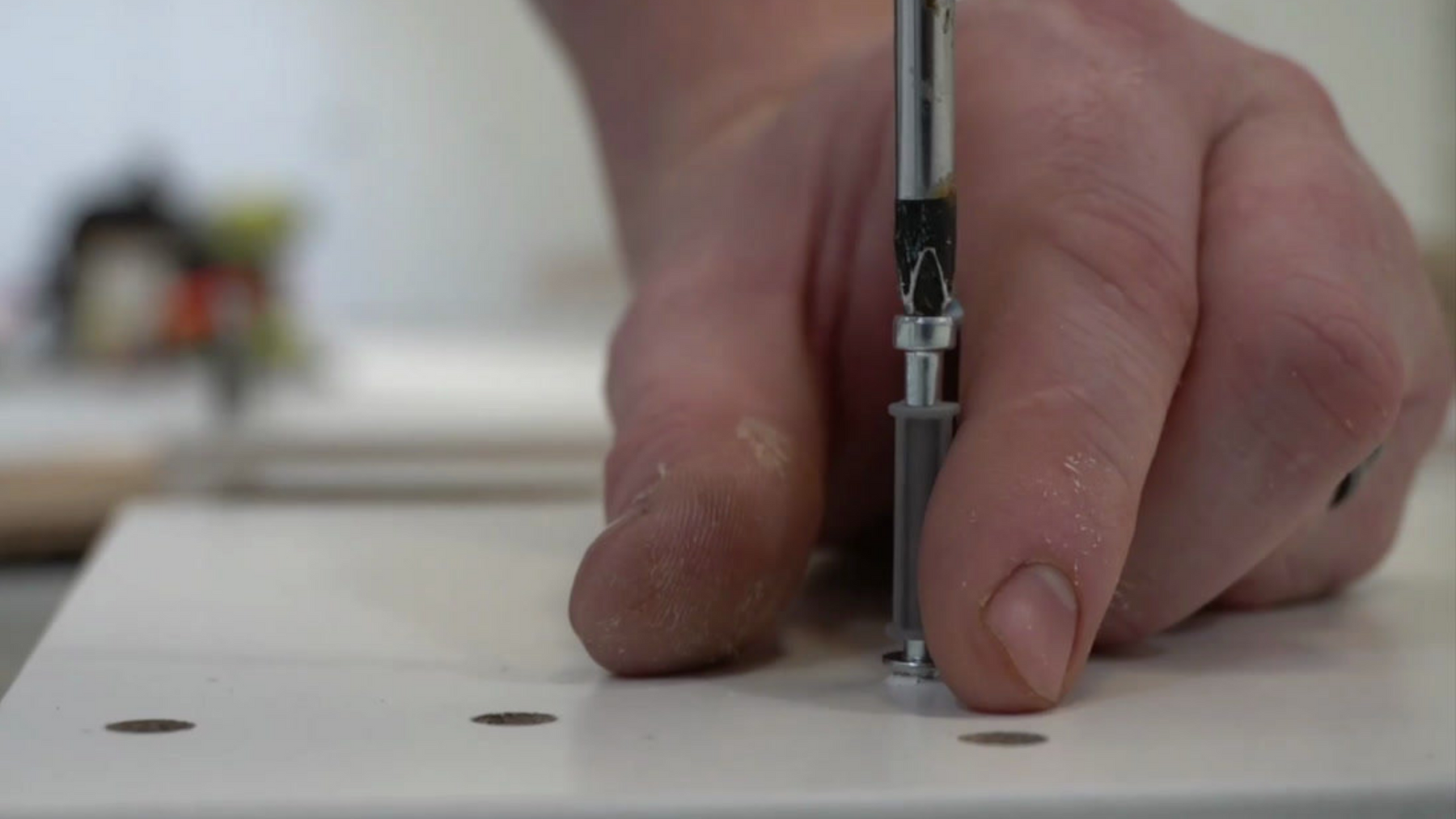 Turn IKEA Shelves into a 20 Foot Built-In!

This DIY IKEA hack works for large homes and for commercial spaces
If you've spent much time at our store or on our Facebook page, you know that we love to paint! But we can't just leave our inventory lying around; we need shelves. That's why our on-staff maker and woodworker built this gorgeous, 20ft long, built-in shelving unit.
Follow the video below to see how this IKEA hack all came together! Spoiler: it's easier than you'd think.
Build a Frame
Our maker, Nicholas, starts by building a frame to hold all of the shelving units together. To get a 20ft installation, you'll need 7 billy shelves, but you can use less if you're going for a smaller build. Our frame is built out of 3/4" 1x4s. 
Assemble the Shelves
Take out all of the parts for the Billy shelves and make sure there isn't anything missing. Follow the included directions and start putting your Billy shelves together the way you normally would. If you have it, use a little wood glue to secure the dowels in place. Make sure the holes on the top shelf are pointing upwards so you can't see them once the shelves are in place.
Attach the Bookcases 
Once the Billy shelves are assembled, you can set the shelves into the frame you built and attach them to the wall. Be sure to use a stud finder so that your wall attachment is secure. Then, attach the shelves to each other using the shelving holes that aren't being used to support a shelf, with 2x3 spacers in between.
Put the Finishing Touches on Your IKEA Hack
You can add a nice piece of trim to cover up the spacers between each shelf. That will give the built-in a more cohesive, natural look. Add your own style to this IKEA hack and show us what it looks like!
For full instructions, visit our YouTube page! Stop by our store to see the final product for yourself.