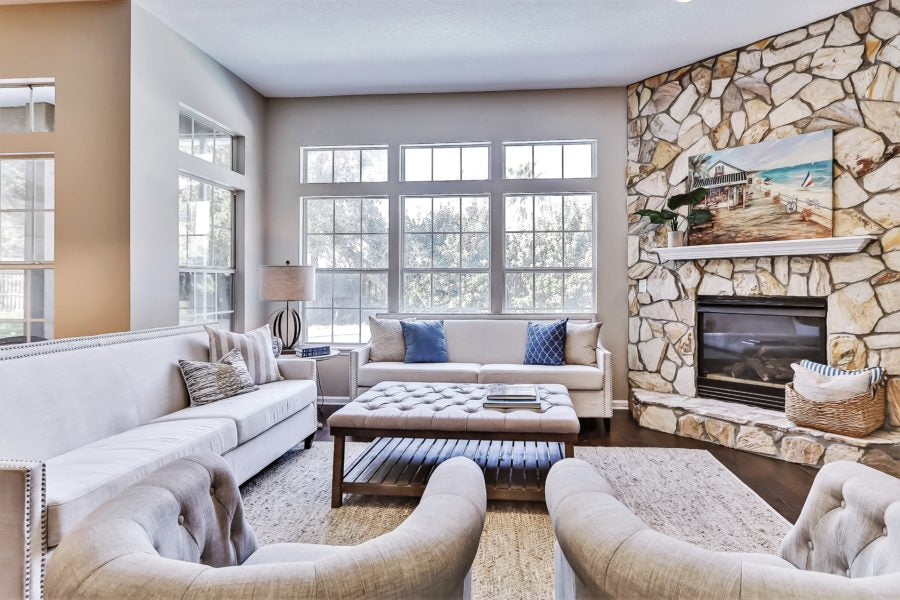 3 Ways Home Staging Can Give You a Better Return on Your Real Estate Investment
An "uncertain" market doesn't mean you have to be uncertain about your investments
While there has been some panic about how home buyers will react to the coronavirus pandemic, it seems to be just that: panic. In reality,
mortgage applications are higher than expected
, beating last year's numbers by 9%. If you are getting ready to list a property, you want to take advantage of the current market and secure a great return on your real estate investment. If your goal is a great ROI, there are a lot of ways home staging can help. Here are three of the top effects staging your property can have on your real estate investment.
Digital Curb Appeal
It's always been important to make a good first impression online. But as more and more buyers spend most of their time online rather than physically touring homes, a strong online presence has become essential. And that presence isn't limited to your listing photos. Now you need a property that will look good in virtual open houses and walkthroughs, despite poor lighting and low quality streams. This is where staging comes in. Staging draws buyers' eyes towards the best features of a home and gives a sense of the scale of each room. These characteristics aren't always easy to see through photos and videos, which is why staging can give a property a huge advantage in online listings and open houses. Having a fantastic online presence translates into more interest and more offers. And the faster those offers come in, the more you'll be able to sell for. 
Fewer Days on Market
Staging has been shown again and again to help homes sell faster. What does that mean for sellers, particularly real estate investors? The less time you spend on selling an individual listing, the sooner you can move on to the next property. Plus, less time on the market typically means you're selling close to or even above listing price.
Top Tier Portfolio
When you have professional photos and videos showing your beautifully staged homes, you shouldn't let them go to waste after the property sells. Instead, you can build up an impressive portfolio of your work on social media. That will attract not just customers, but also partners who know your work is the best in the business.
Don't Let the Current Market Go to Waste on Your Real Estate Investment
Now is a great time to be a seller. If you want to put your best foot forward, stage before you list!
Contact us to learn more or request a quote today.