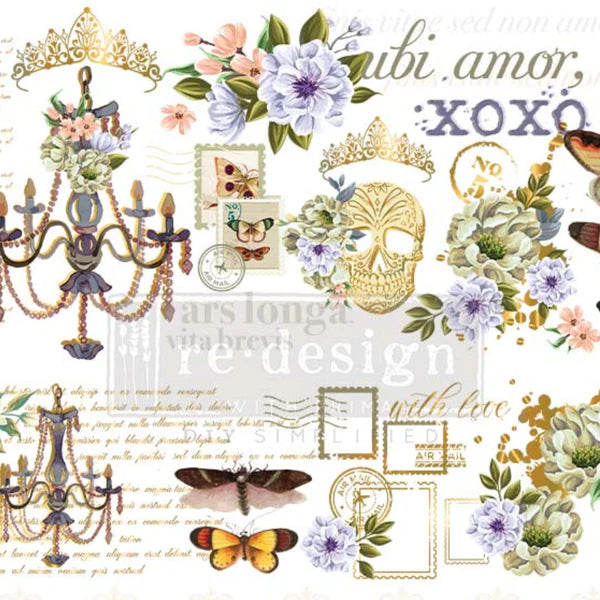 With Love, Skully by CECE Restyled | Full Size 24 x 35 | Furniture Transfer by Redesign with Prima
With Love, Skully by CECE Restyled | Full Size Transfer | Redesign with Prima
Only CeCe can flawlessly combine lace and skulls to create a truly unique furniture transfer! Pairing the soft and visually lush floral bunches with organic butterflies, golden touches, and wondrous elements that hint of life well traveled: crowns, chandeliers, butterflies, flowers, and more.
Easily transform your project into a professional-looking work-of-art. No water needed; no prepping needed.
Use it on any smooth surface, dressers, mirrors, cabinets, doors, or canvas and fabric. The possibilities are limitless.
Specifications:
Printed in color on a clear acetate film
Total design =

 

24

 x 35 inches