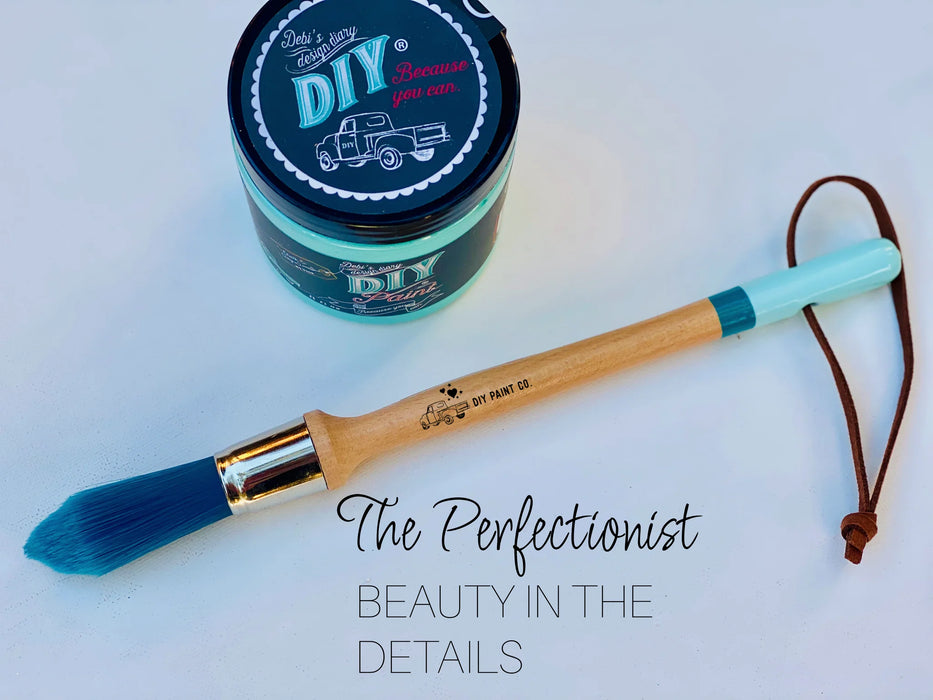 The Perfectionist | DIY Paint Brush by Debi Beard | French Tip | Pointed Sash
The Perfectionist | DIY Paint Brush by Debi Beard | French Tip | Pointed Sash
DIY Paint brushes have ultra soft synthetic bristles made for super smooth finishes and blending, all brushes are hand painted with a suede leather strap.
DIY Paint brushes are great for paint, wax and top coats.
The Perfectionist - Approximately 10 inches end to end, tapered bristles perfect for getting into detailed areas, ultra soft bristles.