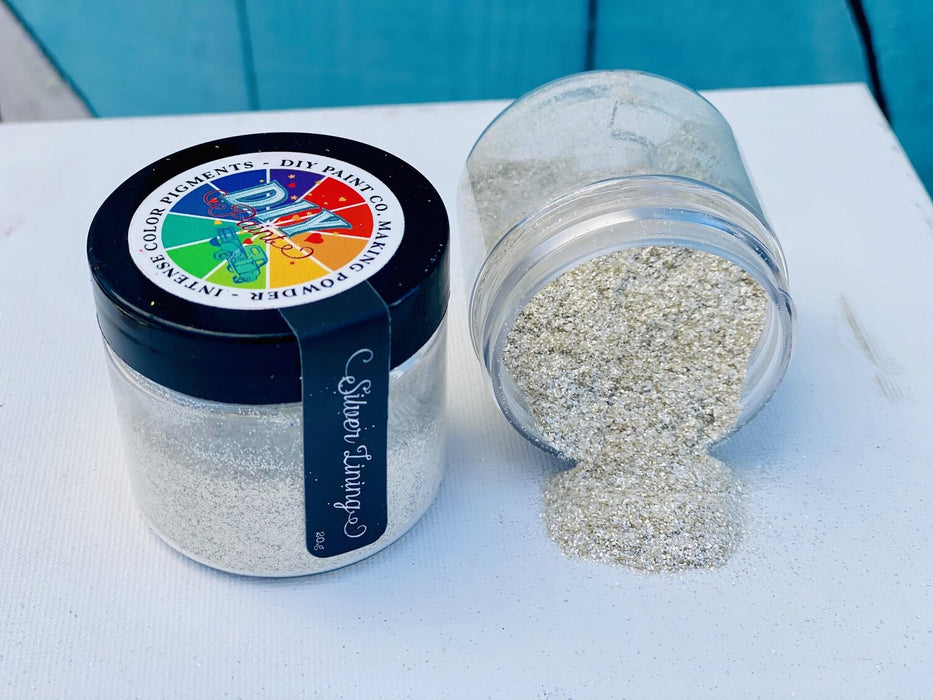 Silver Lining Makers Powder
30 Grams, some containers will not be full as they are sold by weight. 
And what do I do with these you ask,
Mix in resin to color your resin mould pieces.
Use like the decrepit dust (put down clear wax and wipe off the excess to to pop details).

Mix into DIY Paint to make new intense pastel colors or intensify existing color.

As a water color add to stamped projects.

Sprinkle on a surface spray with water and seal.

Mix with DIY Liquid Patina for a tinted glaze or medium.

Mix with DIY Big Top for a tinted glaze or sealer.

Mix with DIY Clear Wax and use as a tinted wax.

And what ever other clever ideas you can come up with!