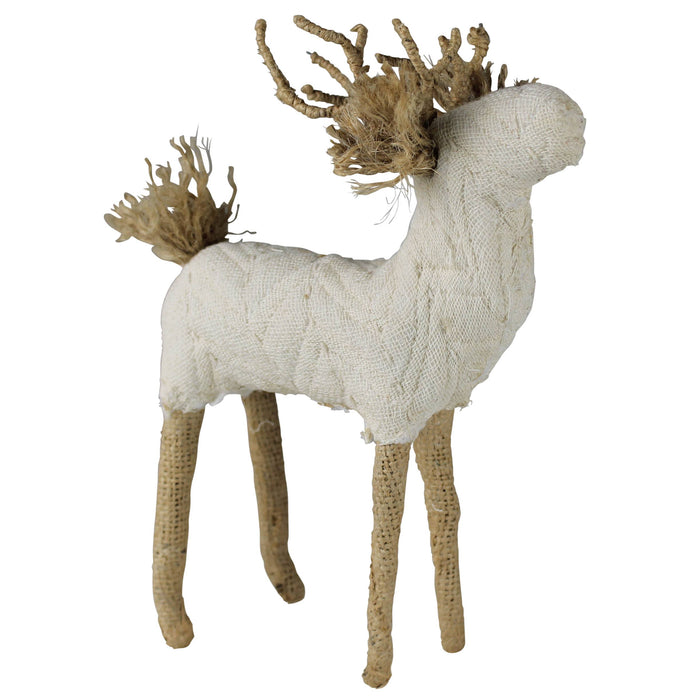 Nordoc Stag, White Quilt - Sm | Winter Home Decor
Sleek and witty the Nord Stag features a natural coir interior and a white quilted fabric body. With flouncy rope ears and tails this stag adds a pop of fun to mantle decor.
Measures approx: 7" x 2.8" x 9.5"