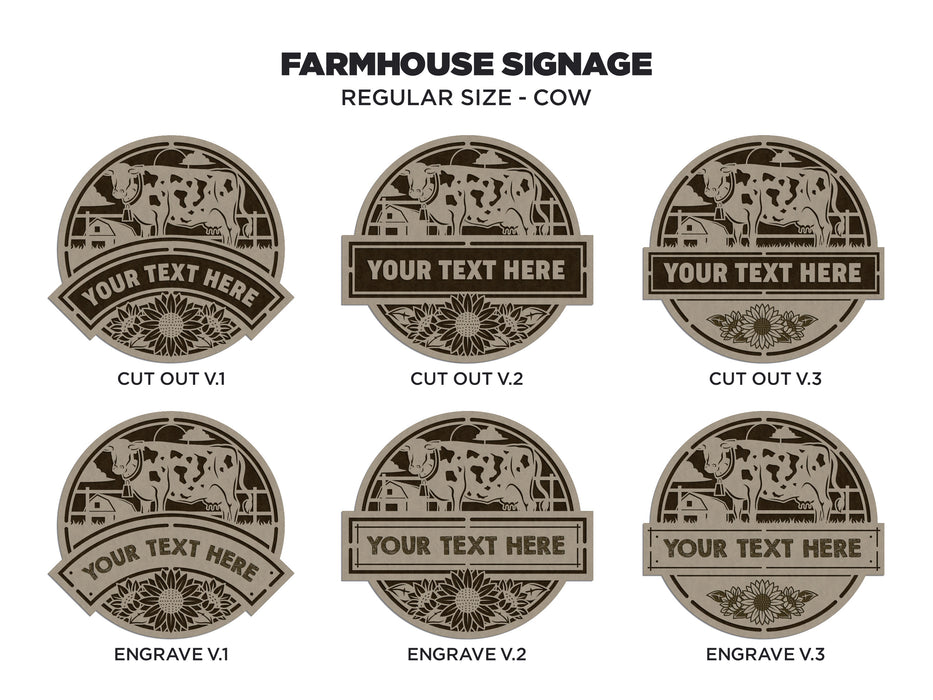 Farmhouse Signage (10.5" x 10.5") Choice of themes
These are fantastic personalized farmhouse signs made from 1/4" plywood, and layered. Each version is available in unpainted, black & white, or stained & off white. Unpainted versions will come unassembled. Painting and assembly instructions included. 
Additional color choices available on request.