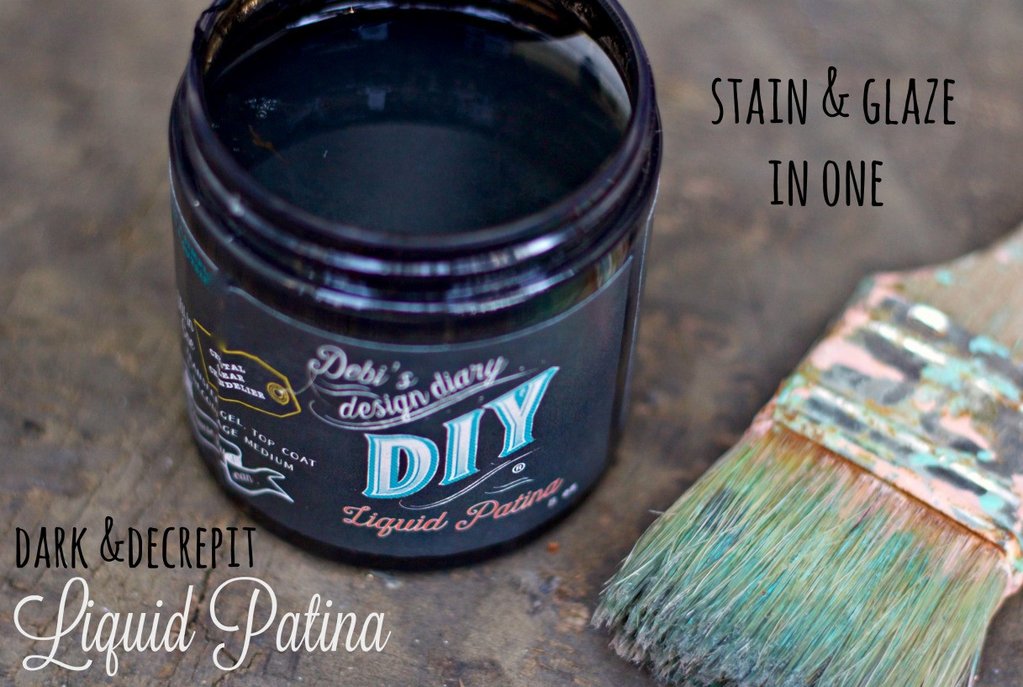 Dark & Decrepit Liquid Patina
DARK LIQUID PATINA IS FOR ADDING AN AGED LOOK OVER YOUR SURFACE,A BEAUTIFUL LOW SHEEN DURABLE BRUSH ON FINISH, THE LOOK OF WAX WITHOUT ALL THE WORK.
---
INSTRUCTIONS:
1.  Allow DIY Paint to dry for 24 hours to ensure it is set before applying DIY Liquid Patina.
2.  Pour a small amount directly onto your dry surface, and use a rag, sponge, or paintbrush to apply an even coat to the entire surface.
1.  Work in small sections to avoid a patchy finish.
2.  Apply a second coat to minimize brush strokes.


DO NOT FREEZE!