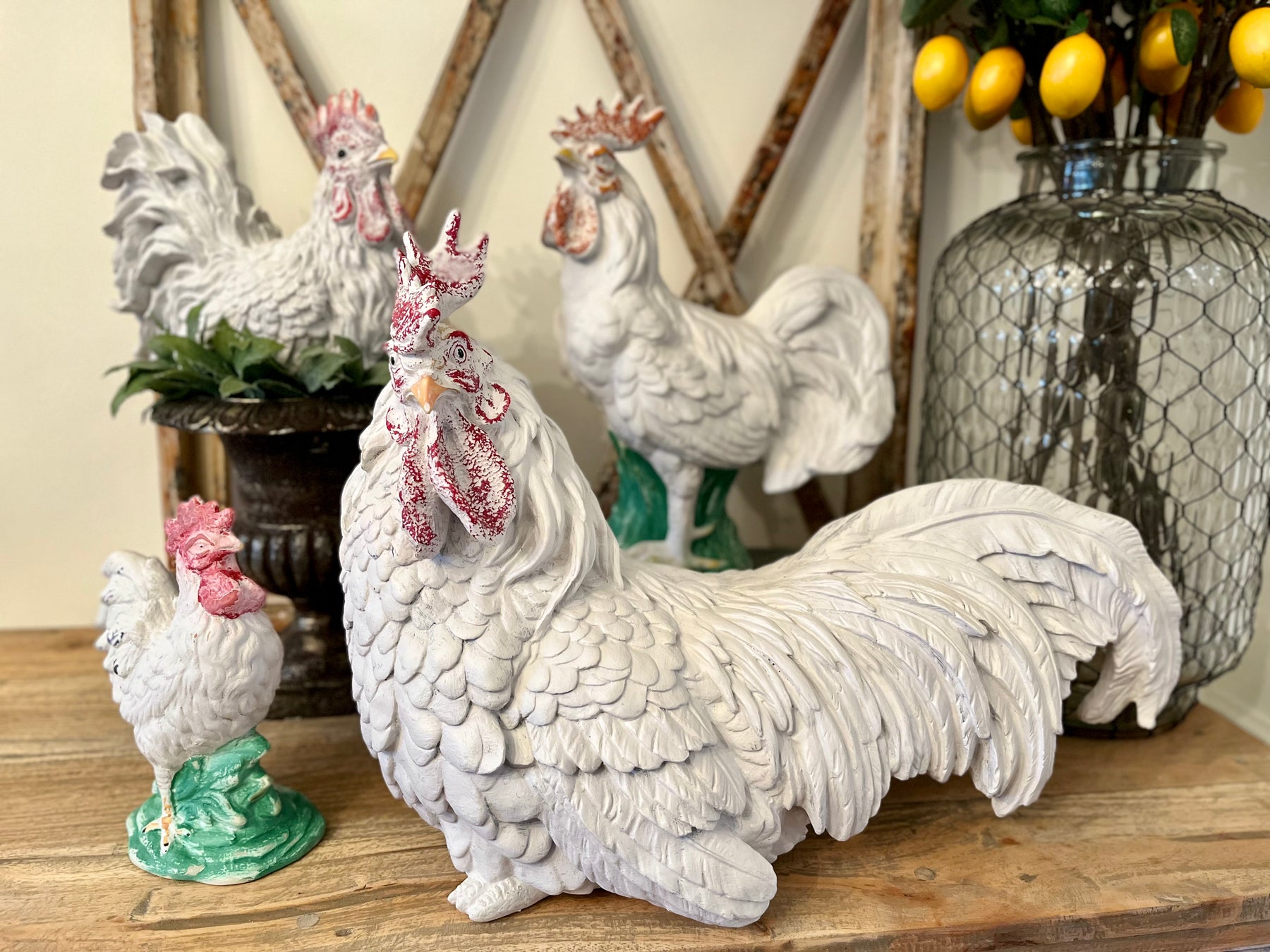 Creating Modern Farmhouse Decor by Flipping Estate Sale Finds in 2022
Creating Modern Farmhouse Decor by Flipping Estate Sale Finds in 2022
Modern Farmhouse is one of the biggest interior fashion trends in 2022.. Are you ready to give your old country and farmhouse decor a jump into this decade? Updating old kitchen and household items is easy with DIY paint and a little technical know-how. If this is a new trend for you, then you may need to hit up some estate sales, where French Country, Cottage, and Shabby Chic are often still all the rage. If you just want to earn a little cash, by painting as a side hustle, then pay attention. I'm about to give you all the information you need to have a profitable reselling business. 
Estate Sales are the place to go for flipping home decor on the cheap. 
They say that the key to flipping anything, from home decor, to houses, is to buy smart. The money is made on the buy side of the transaction. After all, if you buy at the right price, you'll virtually always make money when you sell. 
Bundling is one of the best ways to get a really good deal, at any estate sale. After all, the goal of the dealers who manage the sale only make money on what they can sell. They need to move it ALL! By offering to take a lot of items away, especially on the last day of the sale, at a reduced overall cost, is often a better deal than just selling a few items. Remember when factoring all of this, the last day of an estate sale, everything is usually already 50% off. By bundling, you should be able to get extremely deep discounts! 
In the video above, I offered the seller to take all of the bedroom furniture in one of the rooms, and then also take EVERY SINGLE ROOSTER in the house! I wanted a really good deal to do it though. 
I haven't even counted how many roosters there were, but it's at least 2 dozen, in a variety of sizes. My total, for the furniture, and vast flock of roosters (and a couple of jewelry pieces I snuck in) was $475.
The same day that I picked up the bedroom furniture from the estate sale, I dropped it off and properly staged it in my booth, at Great American Antique Mall. I also listed it on Facebook Marketplace, and placed a $25 ad on Facebook, from my business page, advertising it. In less than a week, the set sold for $895 + a $125 delivery charge. Since it was sold on Facebook, and not the antique mall, I didn't have to pay any commissions.  
Flipping home decor and reselling for a profit 
Now, I'm left with at least 5 boxes of home decor, most of which are roosters of varying sizes, colors, and materials. To me, they are almost all dated decor. Vintage decor is all the rage, but 1990's country chic and early 2000's Tuscany or French Country is no longer the rage. The good news is that a little bit of DIY Paint can fix all of that! 
Here is what the roosters looked like when I started: 
This is just a small sample of what I brought home, but as you can see, most of it looks inexpensive to begin with. Prices at the estate sale ran from $2 - $20 on these pieces. Obviously I paid a fraction of that, giving me lots of room to make money on my flips.
How paint can transform home decor in very little time
Paint, especially the right paint, can transform home decor from trash to treasure in next to no time. On a small budget, you can turn almost anything from dollar store quality into high end looking french and farmhouse decor.  
Now, rather than a bunch of out of style, bright colored roosters, I have a collection of stylish modern farmhouse pieces, fit for any priced home. With a nod to Vintage French Country / Cottage Style, they will be a lot easier (and more profitable) to sell, than had I kept them in the same condition as I purchased them in. 
Recreate this easy modern farmhouse flip
Interested in recreating this look? Here's a link to the products used.